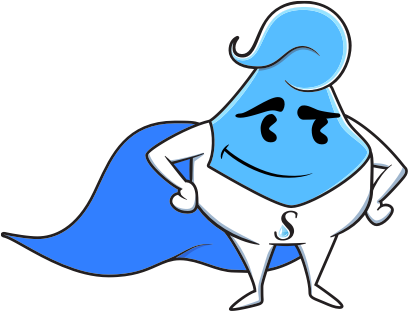 Frequently Asked Questions
What is the Water Meter Change-Out Program?
Your town is embarking on a program to replace all of their water meters with new automated meters. These new meters will replace older mechanical units, many over 20 years old, with new digital technology that will identify high water usage and potential leaks. The new meters will allow your town to provide increased levels of customer service.
If your meter is not up-to-date, you will receive a new water meter and radio transmitter at no cost. Calumet City Plumbing will need to access your home/business to replace the meter and install the radio transmitter. M.E. Simpson Co., Inc. will work with you to arrange a convenient appointment time to complete this task.
Why is my water meter being replaced?
Water meters must be replaced every 20 years as they slow down with age and wear out.
Where is my meter located?
The majority of the time the water meter will be located inside the home.  It will be located next to the internal shut off of the home, usually in the lowest level of the building. If you are not sure where the meter is located, here are some areas to consider looking: the laundry room, next to the water heater, utility closet, crawl space, and behind the washing machine. In rare cases, the water meter can be located inside a pit outside of the home. Regardless of the location, an appointment needs to be made.
Does someone need to be home for the appointment?
Yes, someone 18 years or older needs to be home during the appointment.  If someone of age is not present when the installer arrives, the appointment will have to be rescheduled for a later date. 
Is there anything I need to do before my appointment?
The meter needs to be easily accessible for the installer. If there are any boxes, bags, storage items, etc, around the meter, these items will need to be moved prior to the scheduled appointment. This will allow the meter to be installed as quickly as possible. The installer is not allowed to move any items inside the home.  If the meter is not accessible by the installer upon arrival, the appointment will have to be rescheduled for a later date.
What is Automated Meter Reading (AMR)?
AMR stands for Automated Meter Reading. The town is replacing old water meters with new digital meters that utilize two-way radio technology to remotely read customer meters and transmit the data to the water billing system, providing timely and reliable readings without having to gain access to the property to read the meter.
How does Automated Meter Reading Work?
A small radio transmitter is installed near your water meter in your house or business. It is connected to your new water meter and sends a radio signal to a data collector on one of the town's water towers. Your meter reading is then transmitted to the town's water billing system. Each meter has a unique identification number that ensures only your reading is assigned to your account.
Will my water bill increase?
Your water rate will not change as part of this project. You will be billed for the actual water used, so your bill may increase if your previous meter was under reporting your actual usage. The new metering system ensures fairness and equality for all customers by measuring and billing residents and businesses accurately.
How much will the system cost me?
There is no charge for the installation. The change-out program is being paid for by the town.
Does Automated Meter Reading (AMR) have any other benefits?
Yes. AMR improves accuracy. It will detect possible leaks faster and allow us to notify you of problems before they become serious and costly.
Will the transmitter radio frequency interfere with my television or phones?
No, the radio transmission operates in compliance with FCC regulations to avoid interference with other electronic devices.
Will my information be secure?
Yes, only meter consumption data and meter numbers are transmitted. No personal customer information is loaded into the transmitter and therefore will not be transmitted.
How do I know that my reading is accurate?
Each radio frequency device has a unique identification number, which is transmitted along with the meter reading. The unique number is compared to your account record to ensure a match. This reading is deemed more accurate than visually reading the meter.
What if I have questions or concerns?
If you have questions about the project or your water service, contact your Public Works Department.
We're Ready to Get to Work
Our team of expertly trained technicians are standing by, ready to help you optimize your water distribution and wastewater collection systems. Contact us today and let us know how we can help.
Contact Us