About Us
Back in 1979, Marvin Simpson decided to take his 23 years of experience in the water works industry to start his own business. The company was founded on the goal to provide technical services to water utilities throughout the Midwest. Not only have we improved water accountability and increased revenues throughout the Midwest, but our reach has expanded to all parts of the country. Our exceptional level of professional service and groundbreaking technology have increased revenues, improved water accountability, heightened distribution system performance, and optimized distribution system data.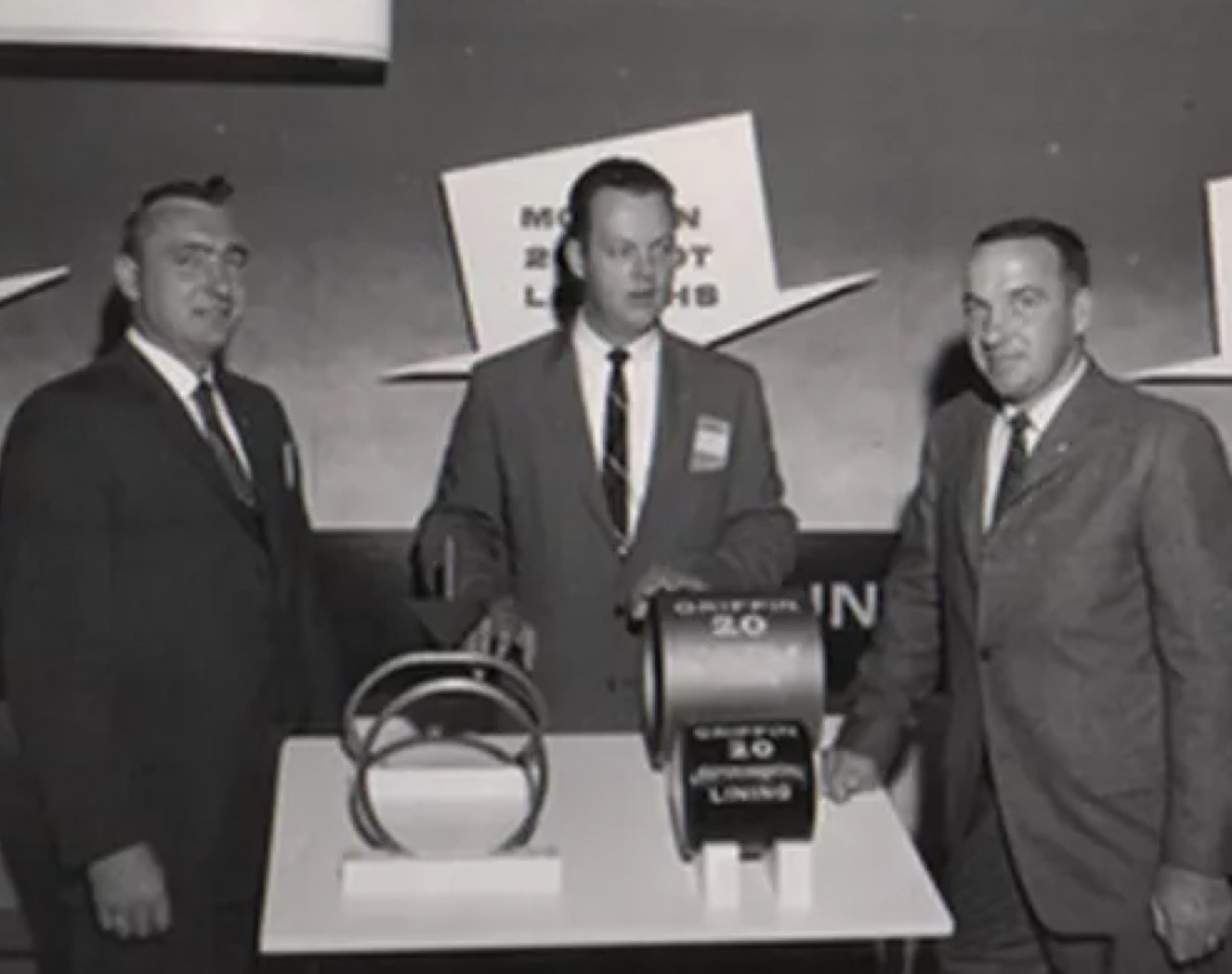 Accountability
There's a reason we set the bar so high when it comes to your expectations of us. It's because we hold ourselves accountable to the work that we do. When we do our job, it makes your job that much easier.
Common Purpose
We operate from a common purpose, doing what is best for the client and the company as a whole, working with mutual trust and collaboration.
Respect
Respect is not given, it's earned. That's why at M.E. Simpson we believe in being fair and forthright in everything we do.
Integrity
We understand that there are other companies that do what we do, but because of the high level of work we put forth, there's a reason we stand out. Our promise to you is exceptional work at a fair price.
Our History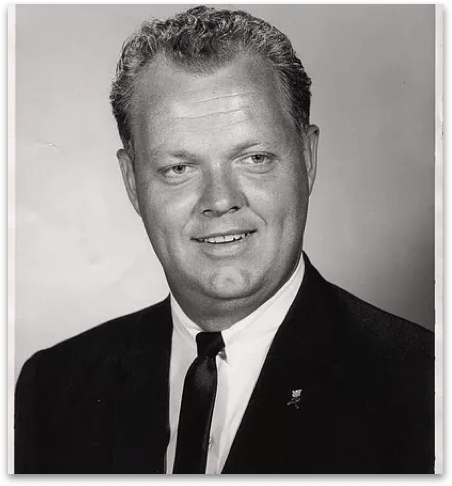 1979
M.E. Simpson Co., Inc. was formed by Marvin E. Simpson, providing sales and marketing services for a regional company that provided large meter testing & repair services.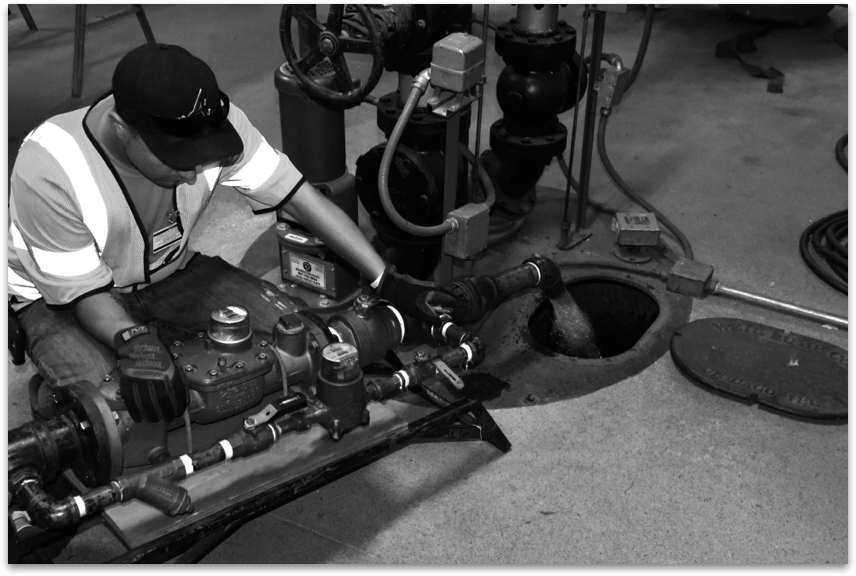 1985
Shifted from a sales and marketing firm to a full-service firm providing large meter testing and repair with Michael Simpson and Dan Hood as the original technicians.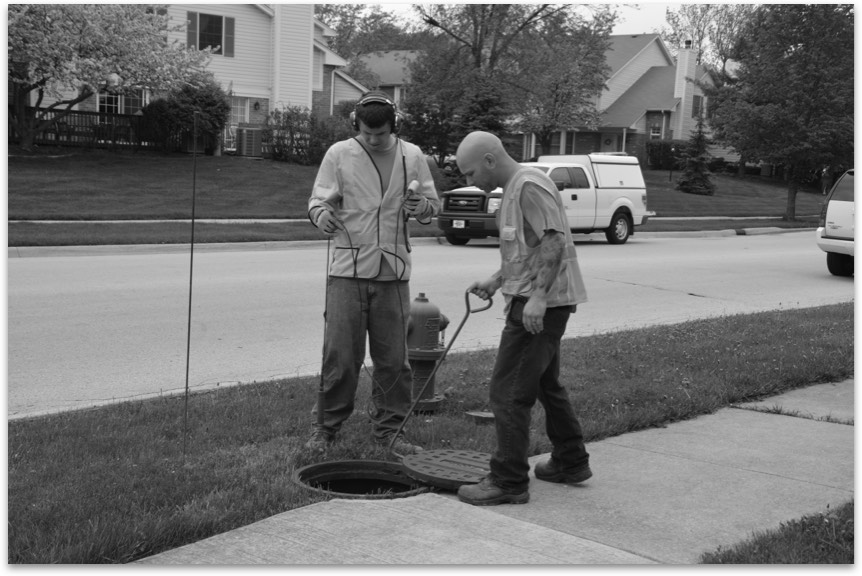 1986
Began providing correlator based acoustic leak detection and valve assessment and exercising to our portfolio of services.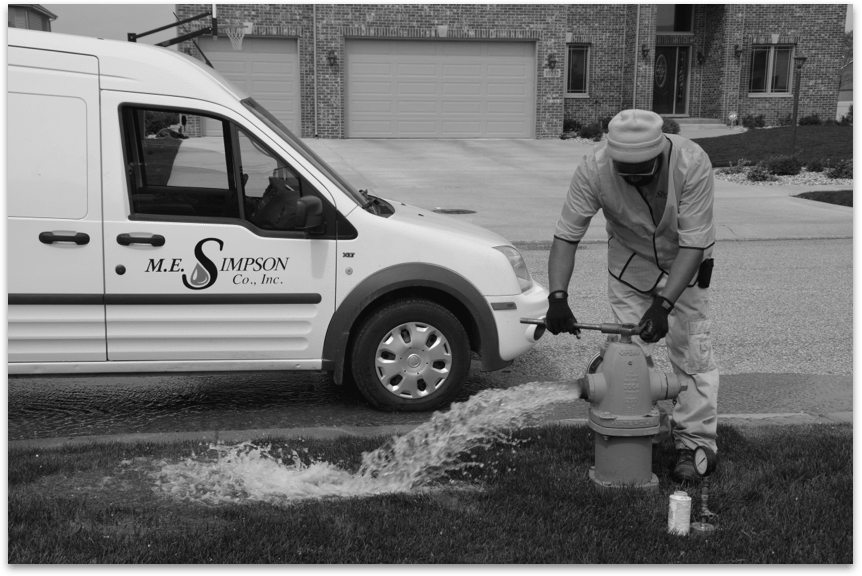 1987 - 2007
Relocated our corporate offices to Valparaiso, IN, in order to better serve our clients. Expanded our service offerings to include fire hydrant flow testing, pitot testing, water auditing services, mapping services, and more. Increased our reach with the opening of branch offices in Waukegan, IL, and Indianapolis, IN.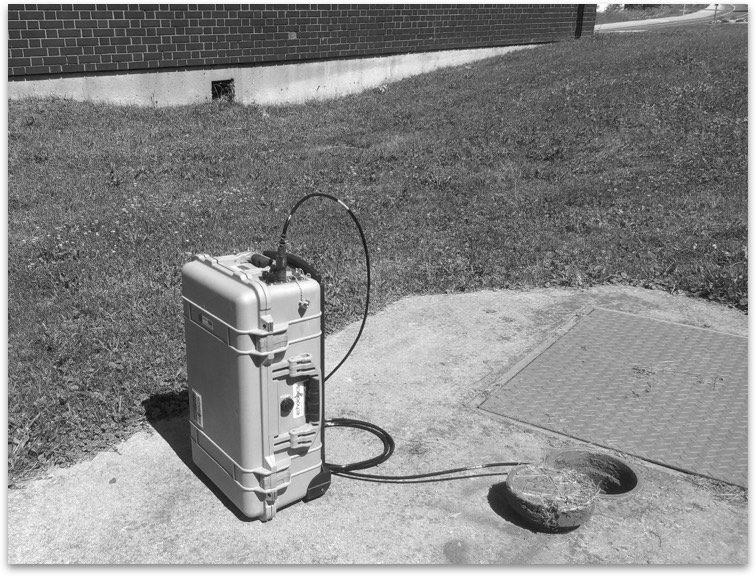 2008 - 2018
Expansion of our technological footprint by teaming up with Mueller to provide their Echologics ePulse® and EchoShore-M®, high-end critical technology in acoustic leak detection and pipeline condition assessment. We also began using Trimble®'s Unity® data management system to grow our data collection and mapping services.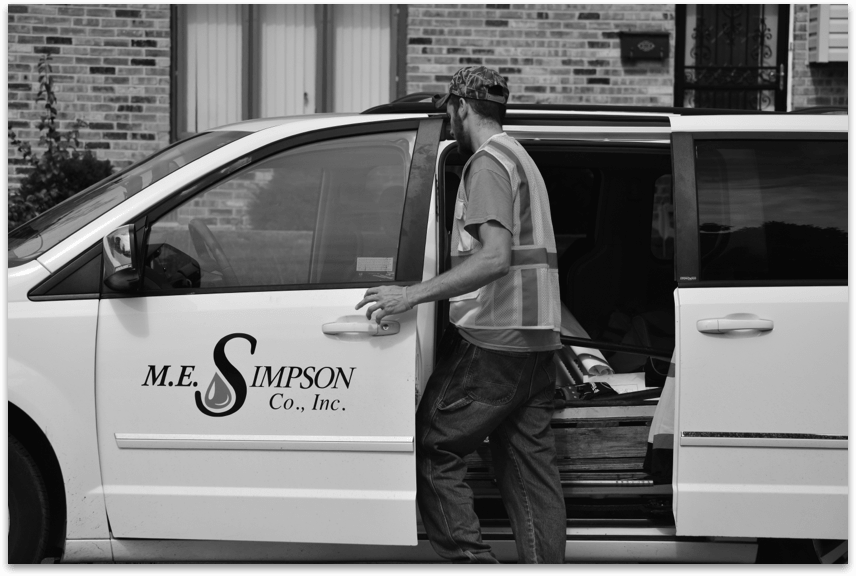 2018 - Present
Today, we're continuing to grow by opening offices in Wilmington, DE, and Laurel, MD. We've also teamed with Electro Scan to bring even more technology to improve our services. By partnering with Electro Scan, we are able to add wastewater services to our portfolio.
Our Team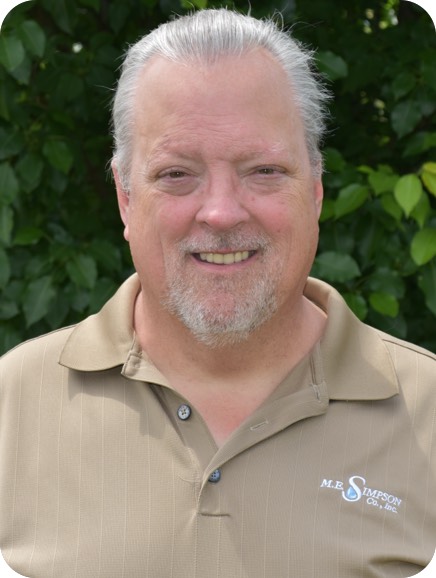 CEO
Michael Simpson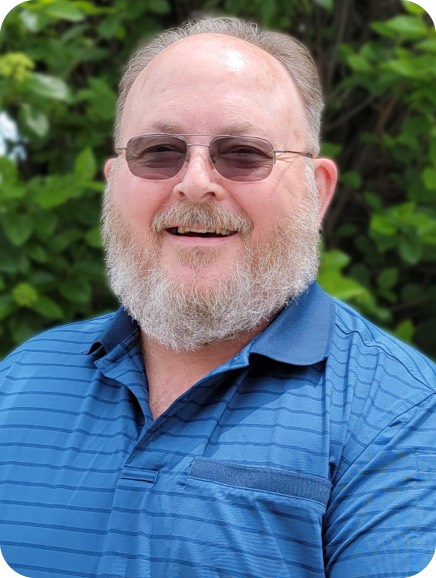 PRESIDENT
Dan Hood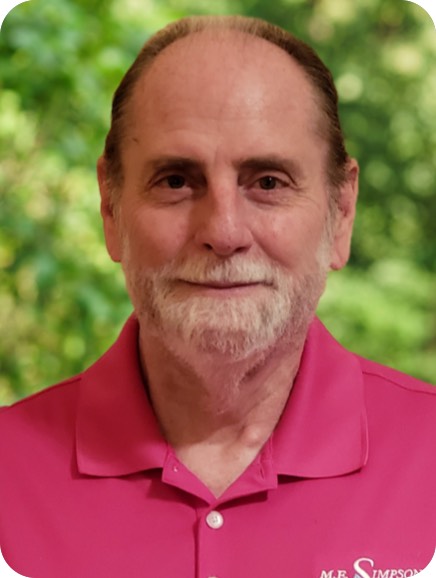 VICE PRESIDENT
John Van Arsdel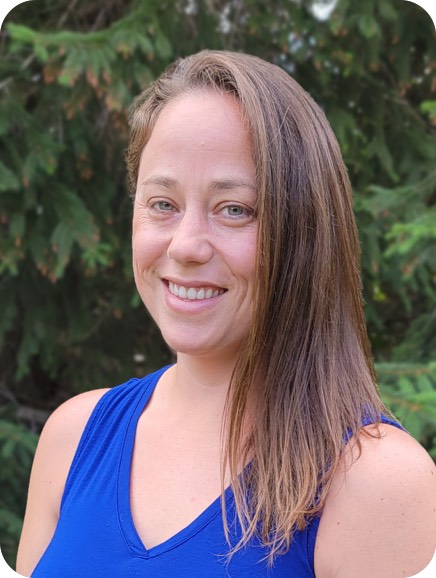 FINANCE MANAGER
Cara Lance-Emerick, MBA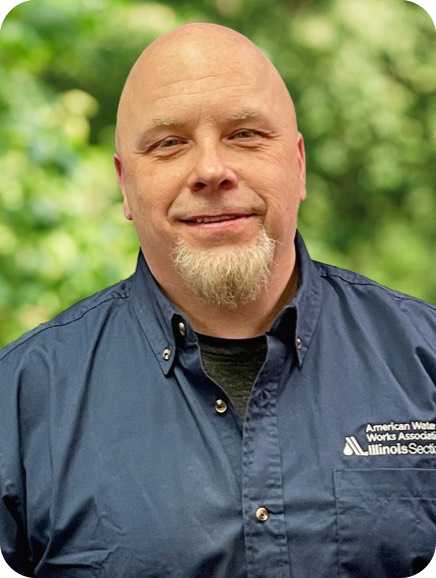 INNOVATION & SOLUTIONS MANAGER
Randy Lusk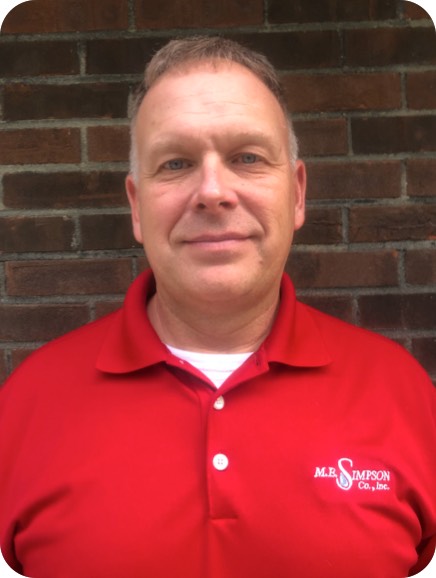 BUSINESS DEVELOPMENT MANAGER
Jeff Cunningham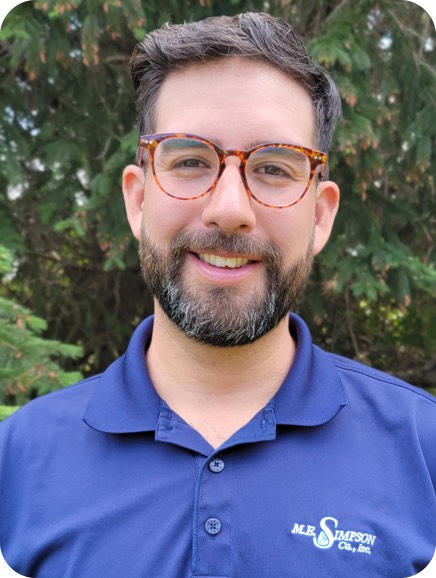 REGIONAL MANAGER
Carlos Covarrubias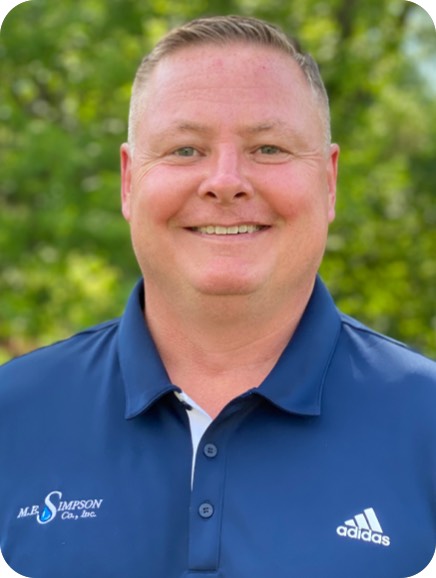 REGIONAL MANAGER
Joe Nepras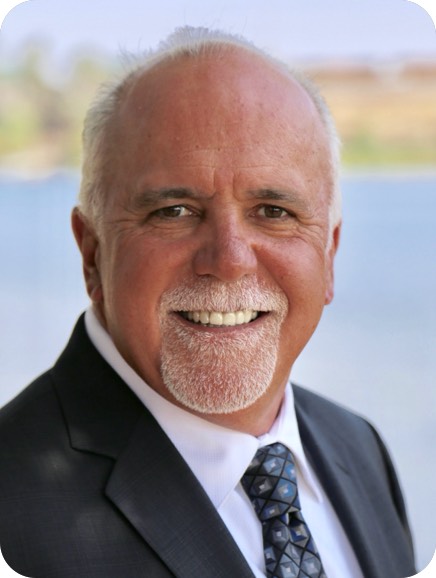 SALES ASSOCIATE
Steve Dennis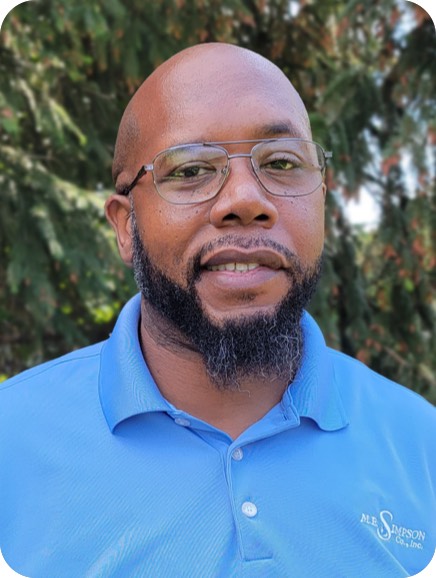 OPERATIONS MANAGER
Terrence Williams, MBA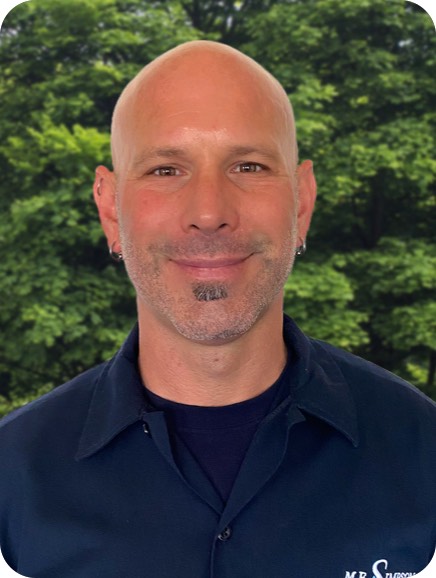 ASST. OPERATIONS MANAGER
Adam Zagorac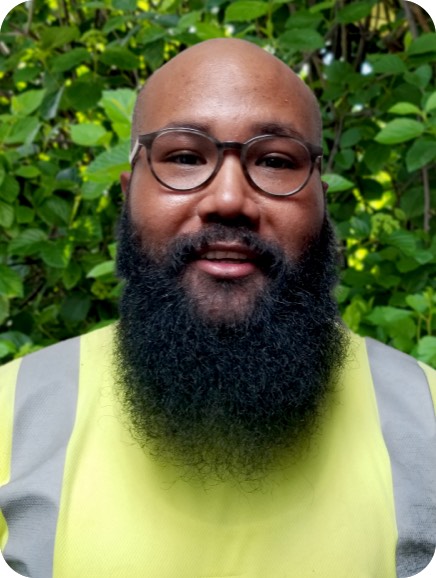 ASST. OPERATIONS MANAGER
Chris Hughley Jr.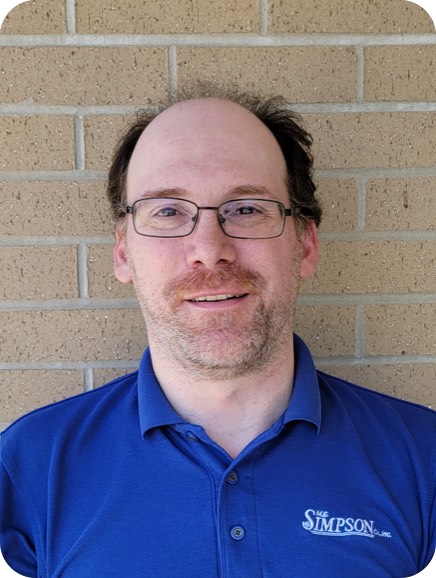 IT COORDINATOR
Eric Gerlach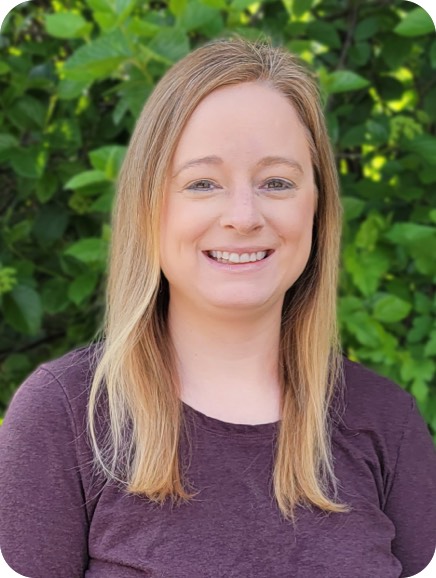 DATA & METERING ANALYST
Ashley Ditchcreek, MBA
CREATIVE & TECHNICAL COORDINATOR
Natalie Wainscott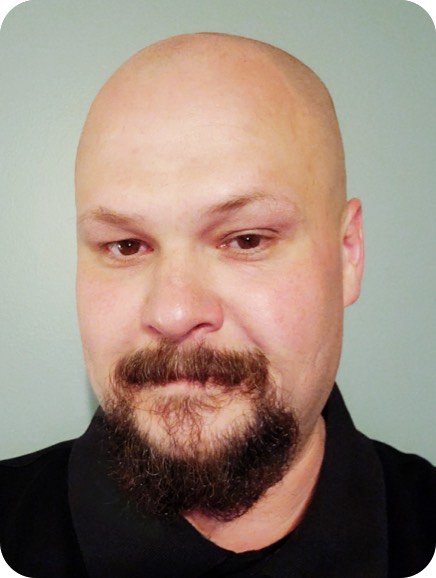 ENGINEERING SERVICES MANAGER
Aaron Horbovetz, P.E., PMP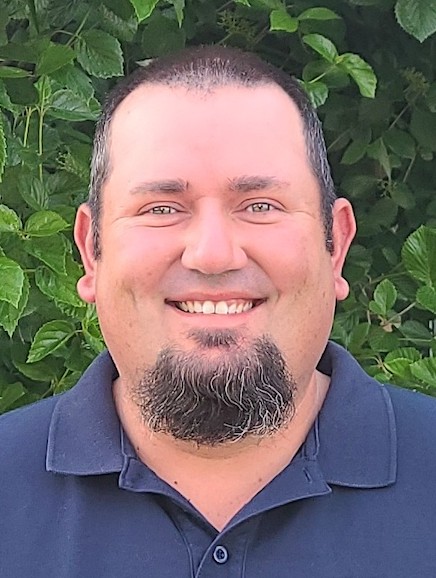 PROJECT MANAGER
Asher Budka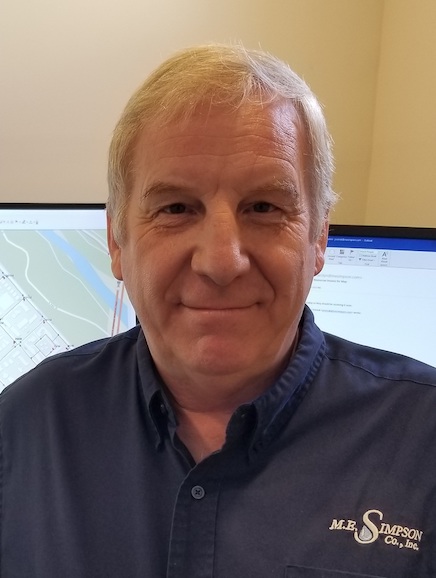 PROJECT MANAGER
John Voznak, PMP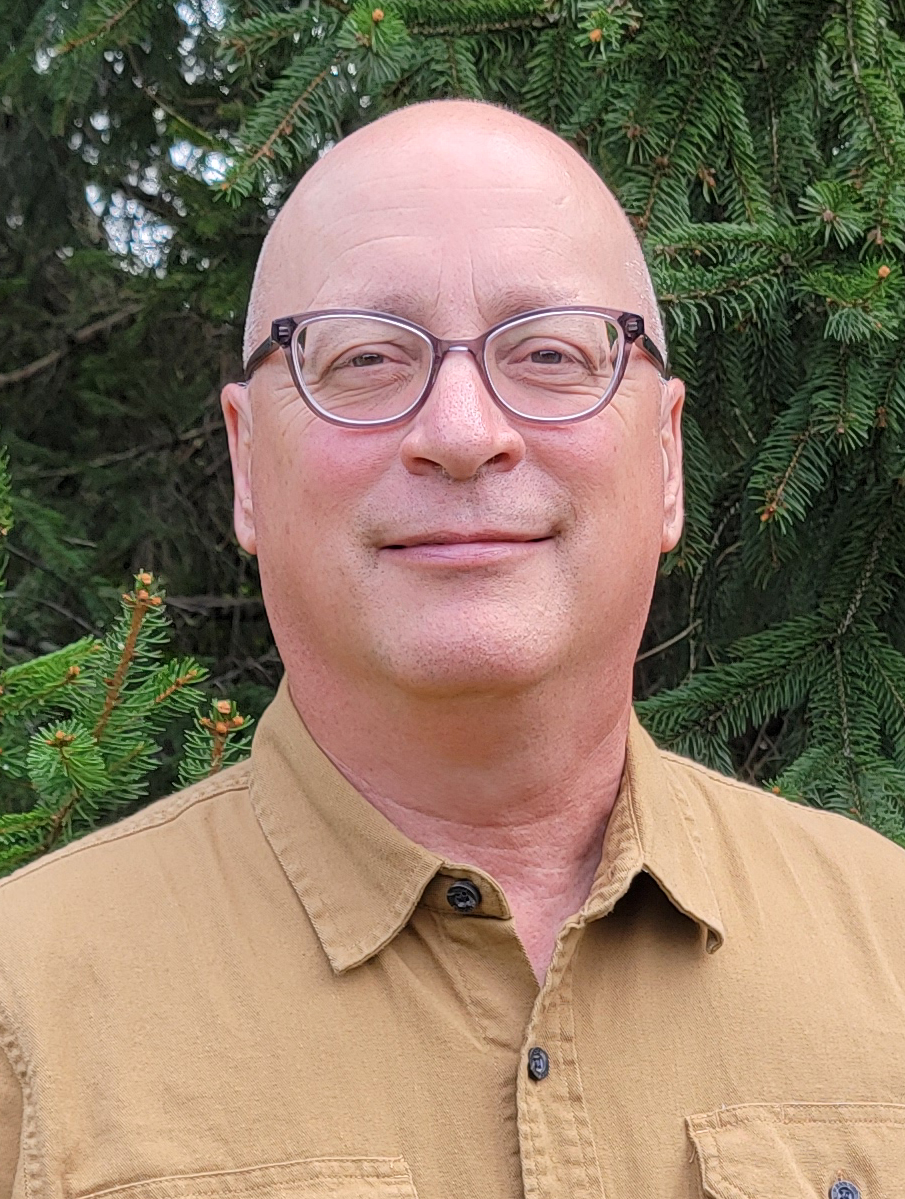 ENGINEERING SOLUTIONS MANAGER
Scott Dompke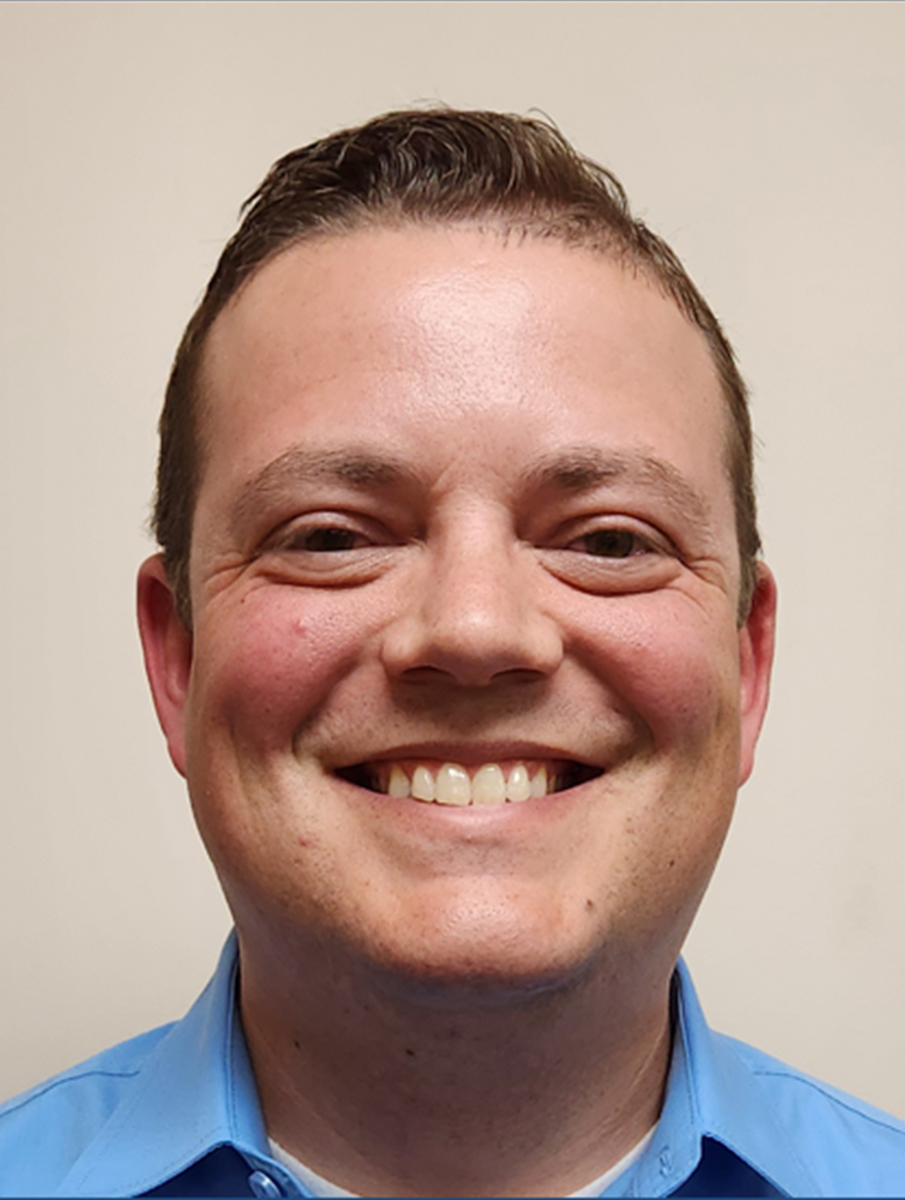 REGIONAL MANAGER
Jacob Fox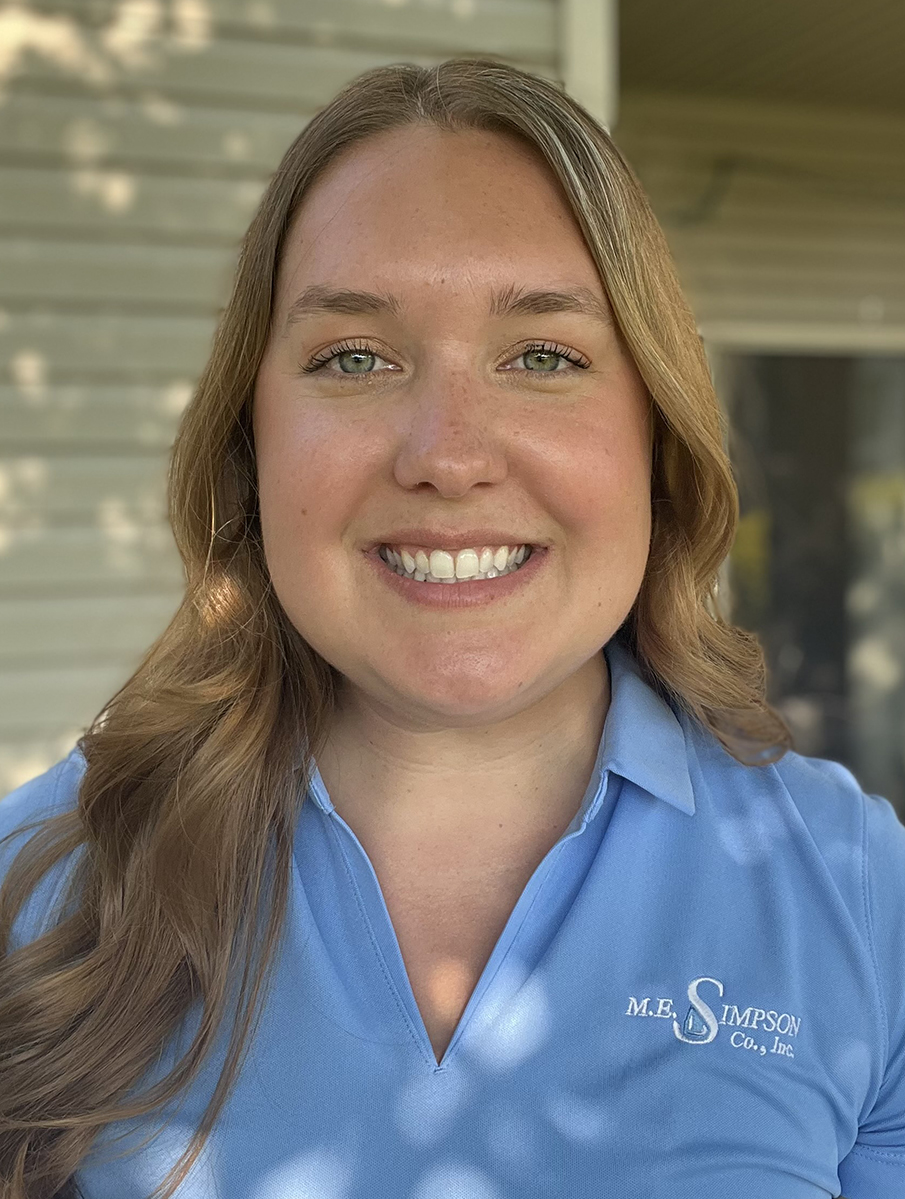 REGIONAL MANAGER
Mackenzie App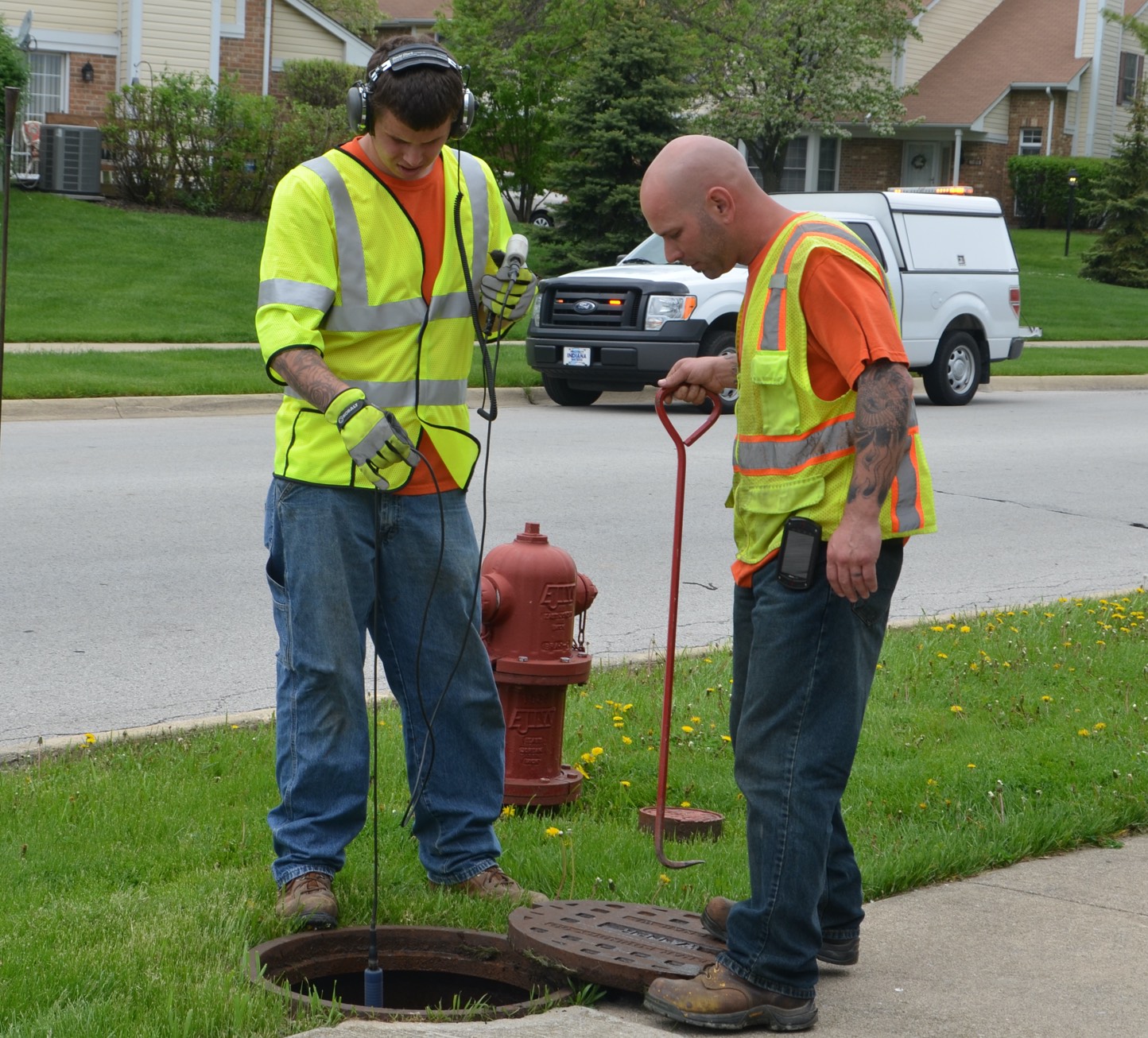 Want to join our team?
We're always looking for ambitious individuals to join our team. Learn more about the opportunities at M.E. Simpson Co., Inc. in your area. Contact us today.
Careers